Innovation is more than a buzzword at Laitram, it's the foundation of our company and we have the patents to prove it.  At the age of 16, Laitram's founder J.M. Lapeyre had the idea for a shrimp peeling machine while working for a shrimp packaging company.  Four years later, J.M. was issued a patent for his shrimp peeler, and the foundation for Laitram was born.
Spurred by the need to load shrimp efficiently into the peeling machinery, J.M. invented the first all-plastic, modular-construction conveyor belt. Pronounced by a federal court as a "pioneer" invention, these belts have become the standard means of conveyance in countless industrial applications worldwide. His far-sightedness led to the creation of Intralox, L.L.C., Laitram's largest division.
The third division of Laitram, Lapeyre Stair, Inc., sprang from J.M.'s invention of the alternating tread stair, which was originally designed to improve safety for oil rig workers. The stair's design flexibility and speedy fabrication time have spread its popularity across industries worldwide.
The beauty of innovation is that it is limitless, and there are endless opportunities to improve and challenges to meet.  Today, the Laitram family of companies holds over 1345 patents around the world and that number continues to grow year after year.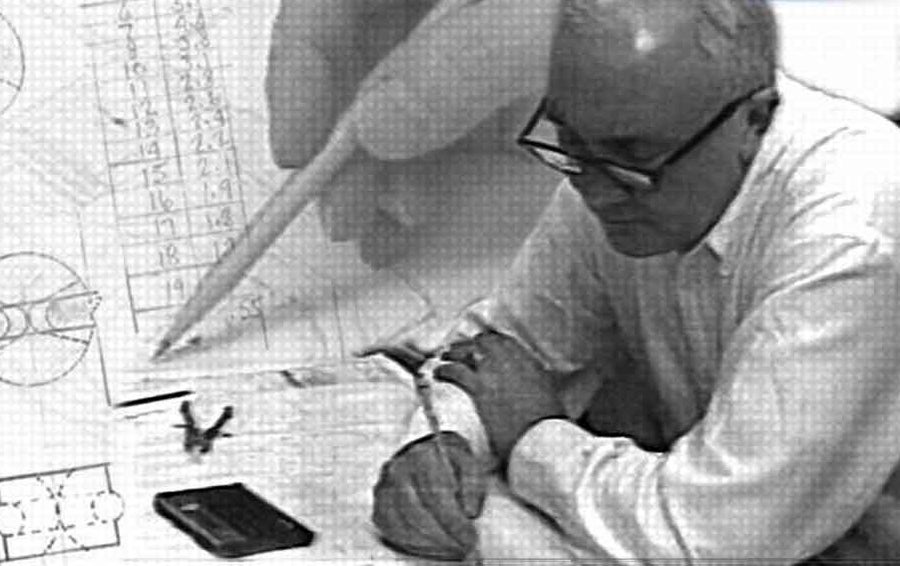 Laitram founder, J.M. Lapeyre
Laitram's Innovation Timeline
1947 – Present