Health Centers
On its Harahan and Baltimore campuses, Laitram provides an onsite Health & Wellness Center operated by Marathon Health and staffed by medical office assistants, licensed nurse practitioners, a physical therapist, and a behavioral health counselor. The clinic's nurse practitioners are trained in medical care, health coaching, and management of chronic diseases and operate under the guidance and supervision of a practicing physician.
Fitness Centers
As part of our health and wellness program, Laitram provides an on-site Fitness Center at its Harahan Campus. The fitness center is open 24/7.
Staffed with a registered dietician and fitness specialists, the fitness center offers state-of-the-art fitness machines, free weights, nutritional counseling, and group exercise classes.
Fitness Centers are also provided at Intralox's Hammond, Grand Rapids, and Baltimore locations.
Pharmacy
The newest Laitram Wellness offering, the Laitram Pharmacy, is a full-service pharmacy located on Laitram's Harahan campus. The pharmacy team is available five days a week for in-person and remote consultations, offering mail-order prescription services to Louisiana and Maryland, in addition to discounts on a variety of over-the-counter products.
Employees and dependents on the Laitram Health Plan also enjoy the benefit of $0 copays on preventive medication through the Laitram Pharmacy.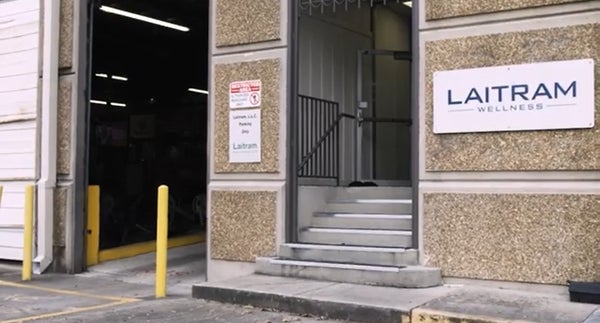 Check out all that is available at the Laitram Wellness Center!